Our courses are led by our extremely talented and committed instructors, who provide our pupils with tough, real-world Muay Thai instruction. Everyone is welcome in our group lessons, which are ideal for students of all levels.
Individual attention is ensured in our small classes, which place a strong emphasis on technique.
Muay Thai, Thailand's national sport, is a very demanding sport that demands a lot of dedication; our skilled trainers will work with you at your own pace to help you reach your full potential.
Training Schedule
*9 km run (only compulsory for those fight training)
*Skipping (optional, before the class starts)
*Warm up session with trainers
*Technique training Plus shadow boxing
*Technique training Plus sparring
*Bag work under the direction of a trainer
*Pad work with a trainer on a one-on-one basis
*Clinch training with trainer supervision.
*Warm down while taking in the scenery of the sunset!
*Finish your class with a swim that you've earned!
Fight training
If you are looking at fighting during your stay with us your training schedule will be slightly different. For the first 2 weeks there will be more emphasis on more heavy sparing, clinch, running and pad work. Then for the second 2 weeks there will be only light sparing and extra work on building your fitness and condition.
Private Muay Thai lessons
Monday through Saturday, private Muay Thai lessons are held one-on-one with one of our excellent champion trainers and are ideal for perfecting technique. Private sessions cost 800 baht and are offered between 10 a.m. and 3 p.m.
Group Classes
Drop-in group classes are available at 8 a.m. and 4.30 p.m. for 400 baht per participant. Our goal is to keep our classes from being overcrowded in order to provide high-quality instruction. Because of this our on camp students have priority for the group classes so please contact us to check
Class Numbers
We've kept our student numbers low to ensure that our classes are of the highest quality and that our gym does not become overcrowded. As a result, please book in advance using the booking form, as we tend to fill up quickly.
K.Y.N. Muay Thai Gym holds training sessions six days a week (Sunday is a day off!).
Group lessons begin at 8 a.m.-9.30 a.m. and 4.30 p.m.-6 p.m.
Meet Our Trainers!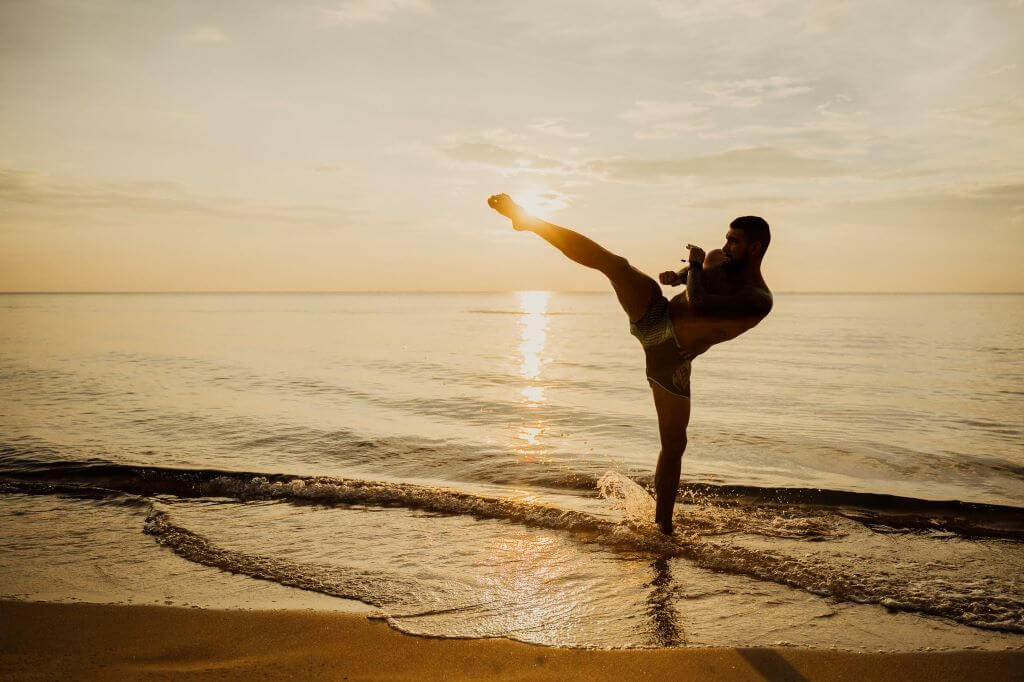 Ready to get started?
Contact us now for more information or to book your Muay Thai Adventure, we'd love to hear from you!